Stoner Hookups – 420 Dating!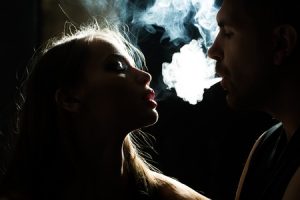 Stoner hookups are the perfect way to meet marijuana-friendly singles for sex or friendship. Do you want to meet 420 friends or lovers? If you enjoy weed, you probably know life is much better when your friends and lovers are 420 friendly as well.
Stoner Friends — lots of people just want to meet other 420 friendly people to light up and have some fun. It's great to share marijuana with people who see eye-to-eye with you. Let's face it, marijuana smokers are generally more laid-back and chill than other people. We're more social and we enjoy sharing our high. Nothing wrong with that! Want to meet 420 friends to light up with?
Stoner Sex Hookups
Everybody loves sex, right? Why not hook up with 420 hotties. I used to have a girlfriend who didn't like weed. I enjoy smoking a joint just before sex. She didn't get it and would bitch at me about the smell. We didn't last very long and I decided then that I would also seek marijuana-friendly girlfriends. I've had some really hot sex hookups with other stoners and then I met the love of my life. We share great weed and great sex! Life is good when you share it with another marijuana lover. Check it out. I wrote an article about orgasms being more intense with 420 partners.
StonerHookups.com 420 Dating Site
StonerHookups.com was developed by stoners, for the 420 friendly crowd. We actively advocate for the legalization of marijuana. It's time to end the archaic cannabis prohibition. Support for marijuana legalization in the US is higher than ever before. More and more states are legalizing marijuana for medical and/or recreational purposes. See our report on the 2016 marijuana legalization in the United States. It's time to get active now. Contact your state and federal legislators. Let them know you do not support the ridiculous war on peaceful marijuana users.
Would you like to hook up with local stoners? View photos, read bios and chat online before you meet up. If you meet great new friends or if you have successful stoner hookups or an extraordinary sexual experience we'd love to hear about it!
Marijuana Legalization
Marijuana legalization efforts are really picking up! Keep up the good fight for personal freedom.
Find More Local Stoners!
We're all on the lookout for people who share our interests and want to have a good time. Find more of what you're looking for with our friends! It's fun, it's easy and most importantly, IT'S FREE! You have nothing to lose, so click a link and start your search for the stoner of your dreams.