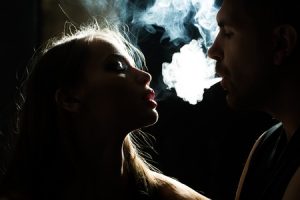 Every stoner knows that marijuana enhances sex. I've never had orgasms as intense as those following getting high with a hot 420 loving romantic partner. The key is not to rush things. Just take it easy and enjoy your mind blowing experience.
Marijuana has a natural aphrodisiac property. It relaxes you and puts you in the mood, and helps you connect with your inner sexual urges. Just think about your best orgasm ever. I'm sure you were super turned on to begin with. That's how it can be when you smoke weed to put you and your sex partner in the mood.
My experience is that smoking pot makes me last longer so I'm able to satisfy my sex partner more fully. I'm more in tune with my own feelings and sensations, as well as those of my partner. Why stop with one orgasm? Relax and enjoy multiple orgasms thanks to some good weed. One bit of advice that is worth heeding — don't drink excessively before sex as that can have a negative effect on your sex and ruin the whole thing. I don't have anything against alcohol but it is actually a sexual downer for most people and then you have the risk of hangover in the morning.
After the sex is over, pack another bowl and enjoy some more weed with your partner. Stop and enjoy the satisfied feeling, and appreciate each other. You'll either retire for a peaceful sleep together or you might just end up having hot sex again!
Adam ~ StonerHookups.com
Would you like to hook up with local stoners? View photos, read bios and chat online before you meet up. If you have an extraordinary sexual experience we'd love to hear about it!